Deborah A. Agarwal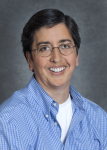 Deborah A.
(Deb)
Agarwal,
Ph.D.
Division Director
Scientific Data
Biographical Sketch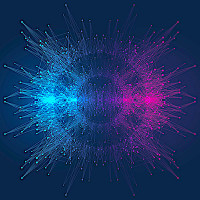 Dr. Deborah Agarwal directs the Scientific Data Division in the Computing Sciences Area at Berkeley Lab. Dr. Agarwal's research focuses on scientific tools which enable sharing of scientific experiments, advanced networking infrastructure to support sharing of scientific data, data analysis support infrastructure for eco-science, and cybersecurity infrastructure to secure collaborative environments.
Dr. Agarwal is a Senior Fellow at the Berkeley Institute for Data Science and an Inria International Chair, where she co-leads the DALHIS (Data Analysis on Large-scale Heterogeneous Infrastructures for Science) Inria Associate team. She also leads teams developing data server infrastructure to significantly enhance data browsing and analysis capabilities and enable eco-science synthesis at the watershed scale to understand hydrologic and conservation questions and at the global scale to understand carbon flux. Some of the projects Dr. Agarwal is working on include Environmental Systems Science Digital Infrastructure for a Virtual Ecosystem (ESS-DIVE), Watershed Function SFA, AmeriFlux Management Project, FLUXNET, NGEE Tropics, International Soil Carbon Network.
Dr. Agarwal received her Ph.D. in electrical and computer engineering from the University of California, Santa Barbara, and a B.S. in Mechanical Engineering from Purdue University.