CSA Mentoring Program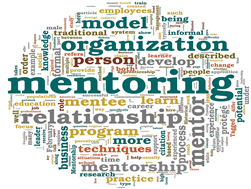 The goal of the CSA Mentoring Program is to establish a robust culture of support for Computing Sciences scientific and professional staff and postdocs and to facilitate their success, growth, and engagement at the Lab through one-on-one mentor-mentee relationships.
This program matches mentors and mentees and offers training to facilitate the mentor-mentee relationship. Participants of all levels of experience are given the opportunity to build broader networks, explore new challenges, and gain fresh perspectives on their career development, goals, and Berkeley Lab.